It's been a while since I posted about one of my finished projects. And I just had this beauty photographed so thought I would share with you a bit about what we did for this family.
The design and build process can take time. I took this client through the design phase in 2019, we took about 6 months to plan, document, cost and then schedule the build in with their chosen builder, one of the teams that I work with often so I knew they were in safe hands.
The builder started in Feb 2020 and all up this back extension and internal renovation took approximately 10 months. Hardly any space was left untouched, and the new design at the back was a complex construction that took time and thought to get just right (see below).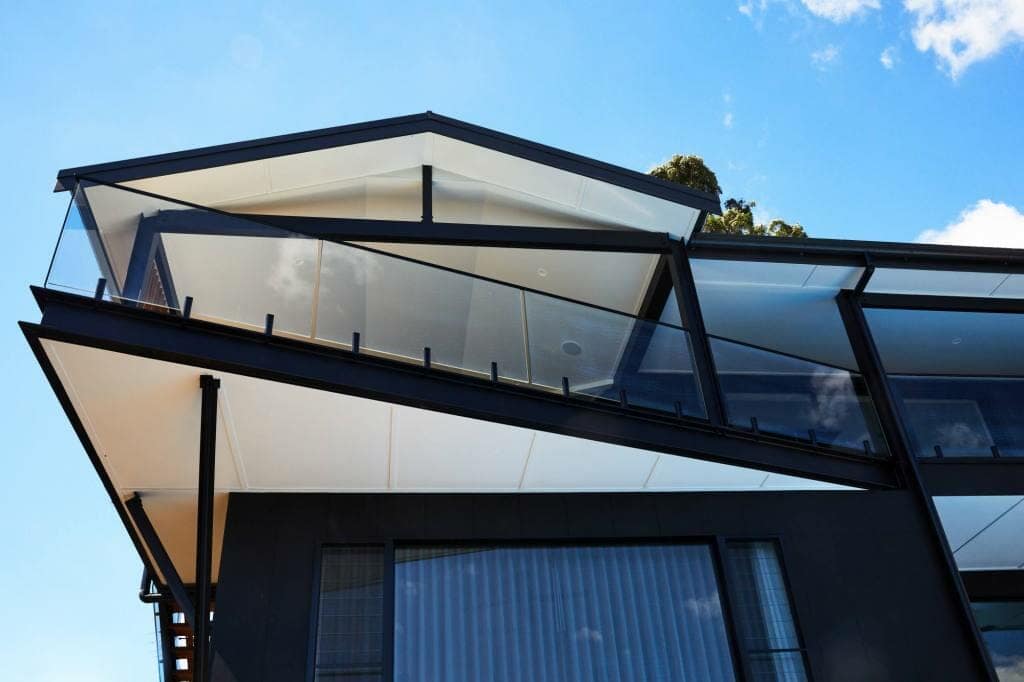 A similar colour palette was carried through internally with the added warmth of oak flooring and joinery, especially seen in this new space for an expanded kitchen, dining and living area with access to those beautiful views framed with these beautiful commercial grade black framed windows and stacking doors to increase that connection to nature.
The new main bedroom and ensuite is situated in the new extension over the pool area again orientated to make the best of the views of the national park. The ensuite is my dream layout, toilet is hidden as you walk in, large shower taking the full width of the room at one end and in the middle an oversized double vanity with plenty of eye height storage above. The natural light floods this room and makes it feel sanctuary like.
We also renovated the existing main bathroom to be used by the kids with a similar feel to the powder room/shower room on the main floor above.
All bedrooms got a face lift with new joinery, the laundry was repositioned with so much extra storage, but what I like the most is how the entryway opens up into this simple but so beautiful staircase with it's curved oak handrail and glass balustrades. Then this custom made entry door with beautiful black hardware just finishes off this hallway.
This whole project was such a pleasure to work on, from design through to seeing the renovation take shape with one of my favourite building teams and the final results. The best part is seeing my clients settled into their new home and so happy with each and every space.
If you're thinking of renovating why not get in touch for a chat to see how I can help you bring your renovation to life, you can contact me on [email protected].